Welcome to Radcliffe Kharghar
Radcliffe School, Kharghar is a part of the Radcliffe group of Schools a premium educational organization bringing innovation to learning since 2008.
Radcliffe School, Kharghar is a part of the Radcliffe group of Schools a premium educational organization bringing innovation to learning since 2008. Our students imbibe 21st Century skills through a pedagogy that develops intellectual rigor, emotional engagement and ethical reflection. For the last two decades we are developing future leaders who are visionary, creative, critical thinkers, authentic, self-aware and responsible.
The school is regularly recognized as one of the top schools in the state and has received many accolades including:
• CED Award, 5 Star Rated School under School of Excellence Category
• CED Global School Award for Outstanding Contribution in Education and Empowerment
• Touch Education Award for Top 10 Schools in Navi Mumbai
• ATHOS – MIMANSA Award for Most Eco-friendly School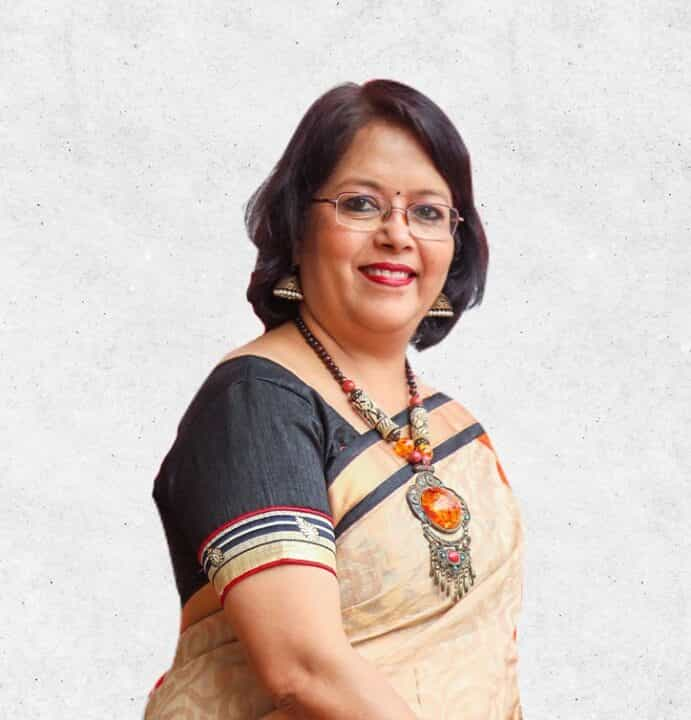 Ms Sapna Agarwal
Sr. Principal at Radcliffe Group Of Schools, Kharghar
Welcome to the Radcliffe School Kharghar website!
It is rightly said that "The whole purpose of education is to teach the child to think and not what to think". We at Radcliffe School Kharghar believe that this is the fundamental truth and it has always been the endeavour of the school to install right values and love for learning in its students so that they develop a holistic personality and are ready to take on the challenges head on once they step out of the gates of the school.
While academics is the numero uno focus area for us, the other aspects of education hold no less importance. This stems from the belief that just good report card isn't going to guarantee success for our children when they grow up into young men and women and pass out from the portals of this institution. We have set out on an elevating and simulative journey with the aim of providing our children an exclusive learning experience by teaching them to march ahead with positive attitude, skill, confidence, sensitivity and responsibility
We help our students to aspire,
ascend and achieve.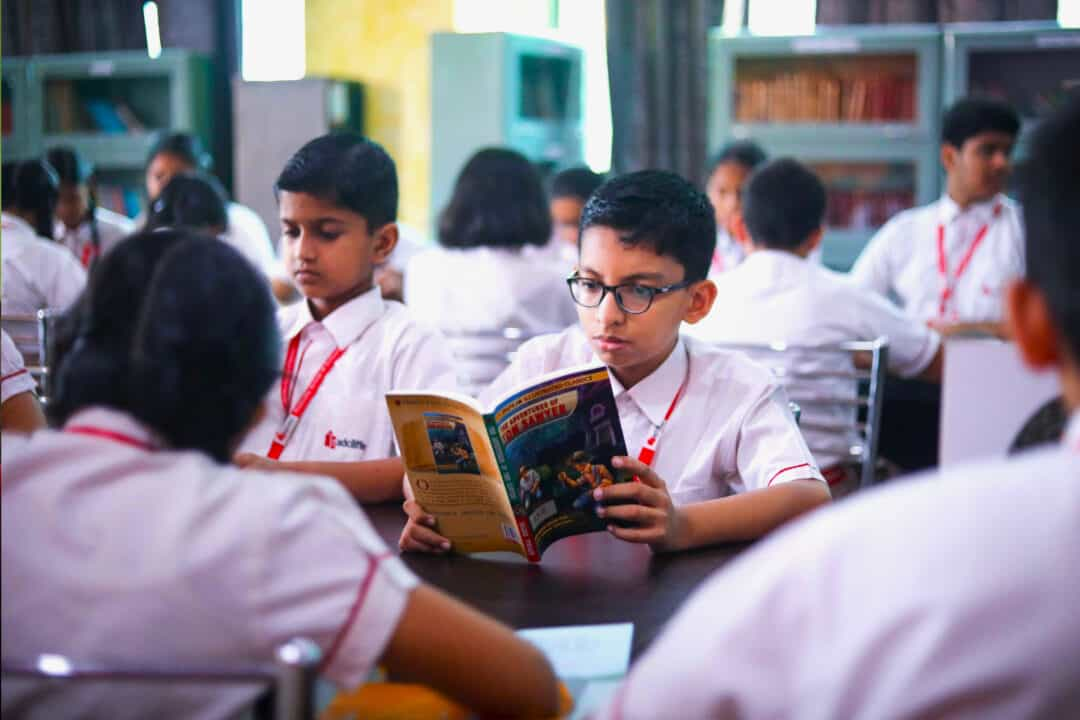 Our academic framework aims to foment excellence in every sphere. The broad and academically rigorous learning is designed to help our students discover their unique potentials and excel in multitude of fields.
Vast experience, total commitment and enthusiasm towards teaching are the hallmarks of our teacher community. Our teachers are interdisciplinary thinkers who help students draw links between different fields of study and develop social, emotional and environmental intelligence. All our teachers undergo 50 hours of training and development programs.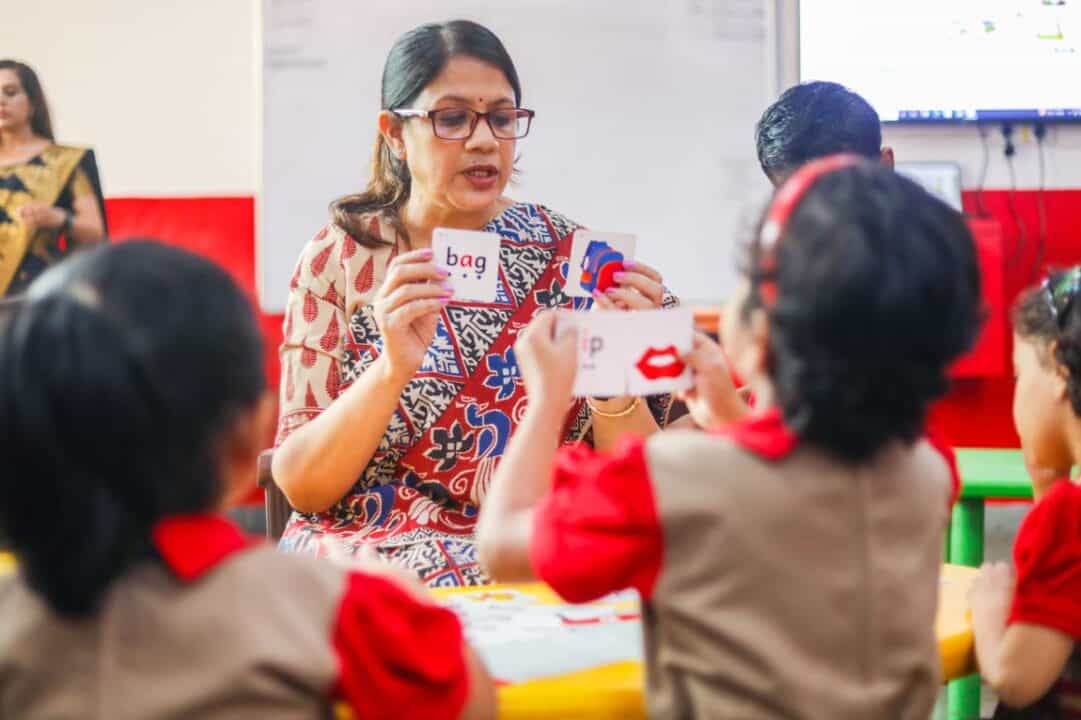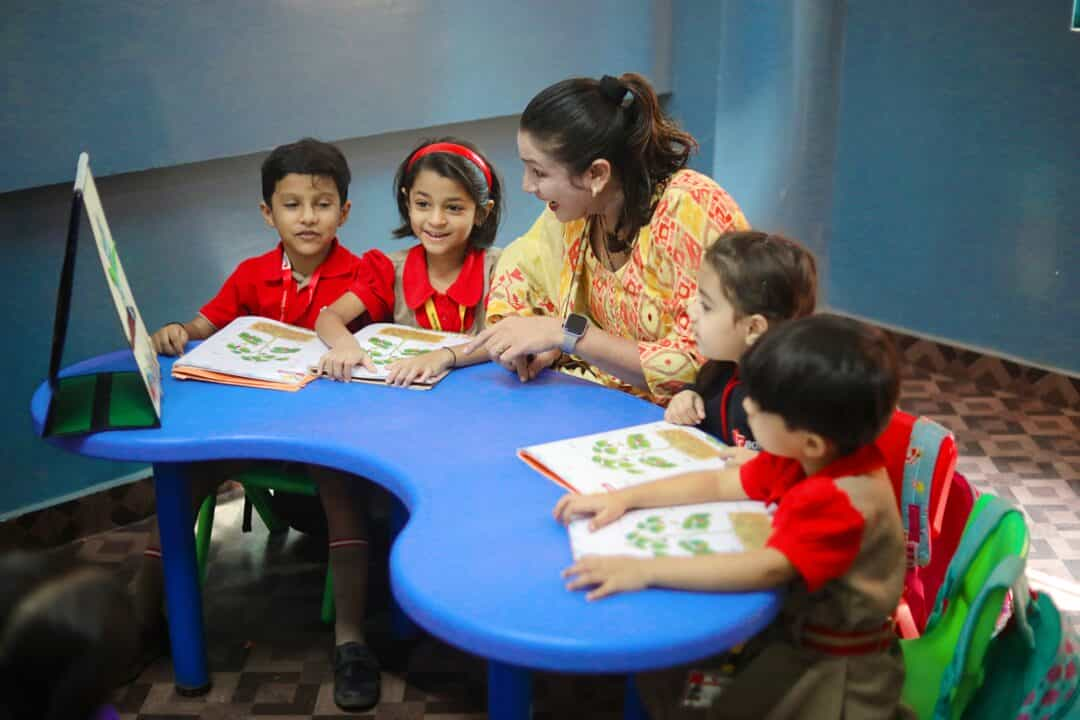 At Radcliffe Kharghar, we adapt the latest research in teaching and learning techniques in our curriculum. We have taken great care to ensure that the curriculum of the school amalgamates the rich cultural, analytical and scientific heritage of our country while keeping pace with the latest curriculum developments in the rest of the world.
Radcliffian philosophy of education focuses on a complete learning experience that deepens and engages students' interests in the physical, social, emotional, and cognitive domains. The school provides students with a large number of sports options to choose from. The Radcliffe Academy of Sports and Performing Arts (RASP),helps our students hone their skills in sports and extracurricular of their choice.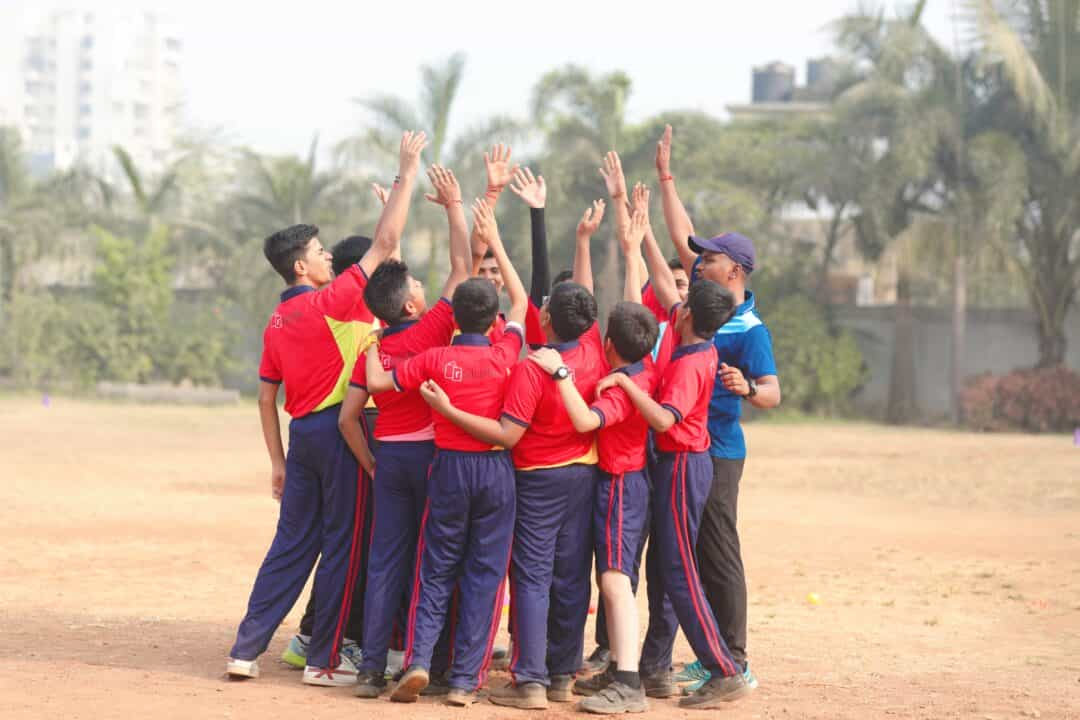 We consider parents as invaluable allies towards our aim of shaping young minds. Radcliffe School Kharghar, acknowledges and recognizes the value that parents can add to the schooling experience of their children when engaged in partnership. At the outset we've tried to develop a parent partnership program that gives interested parents an opportunity to contribute to their child's schooling experience.
Learn what our students and parents have to say about us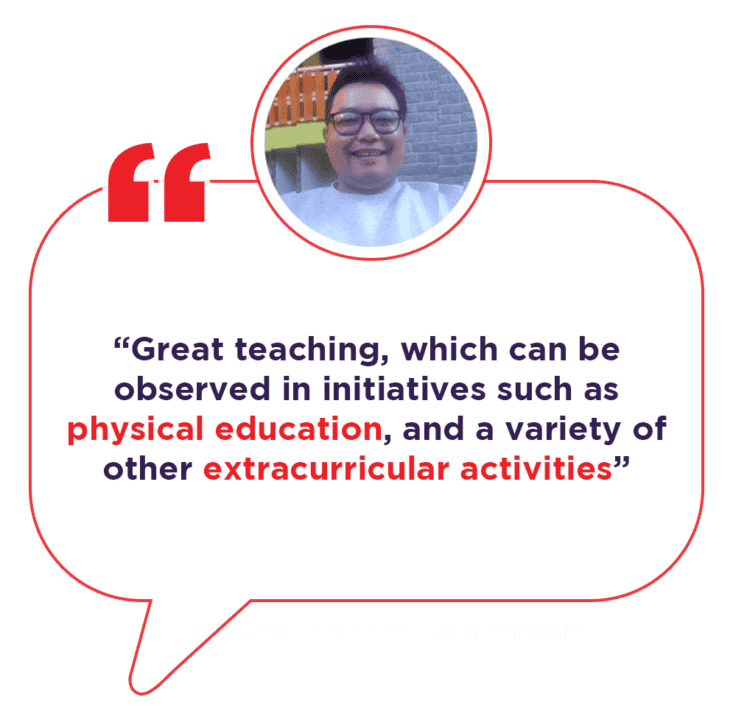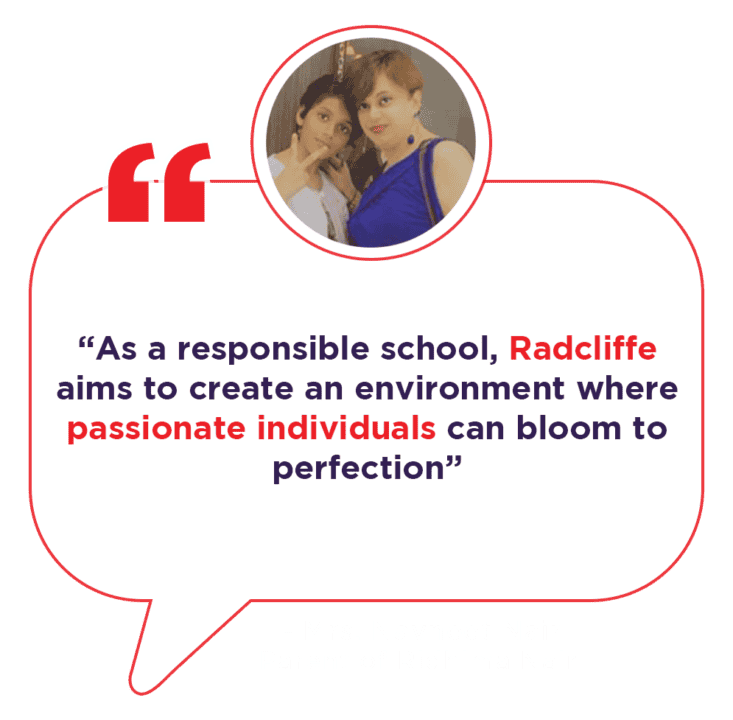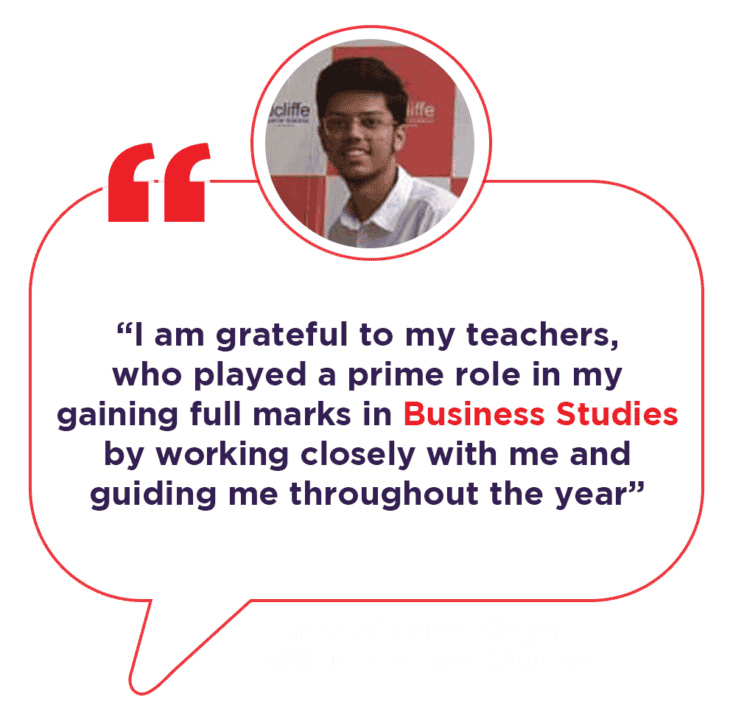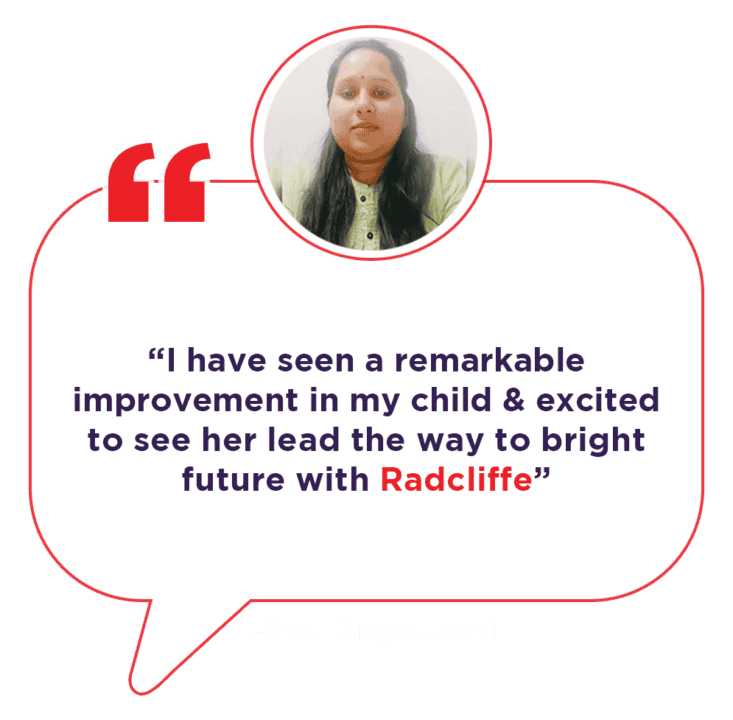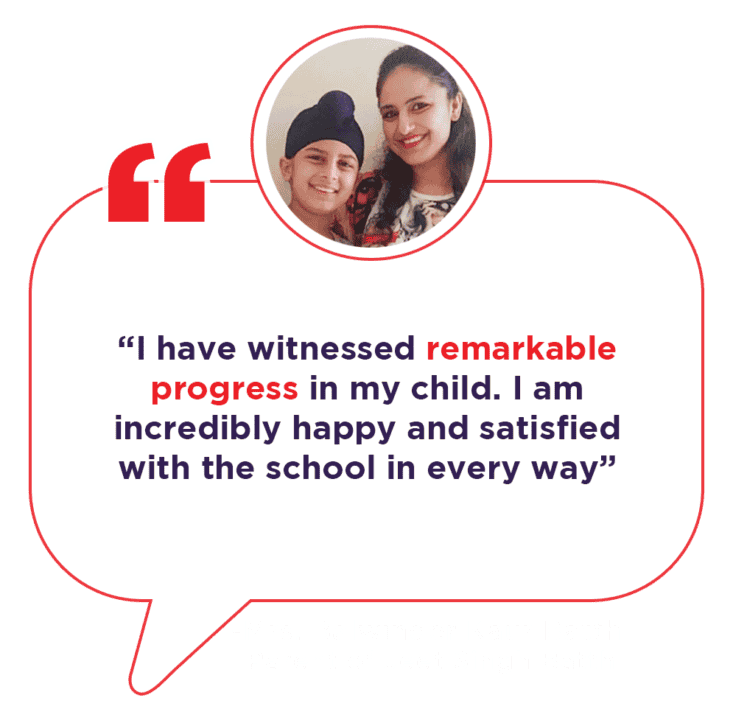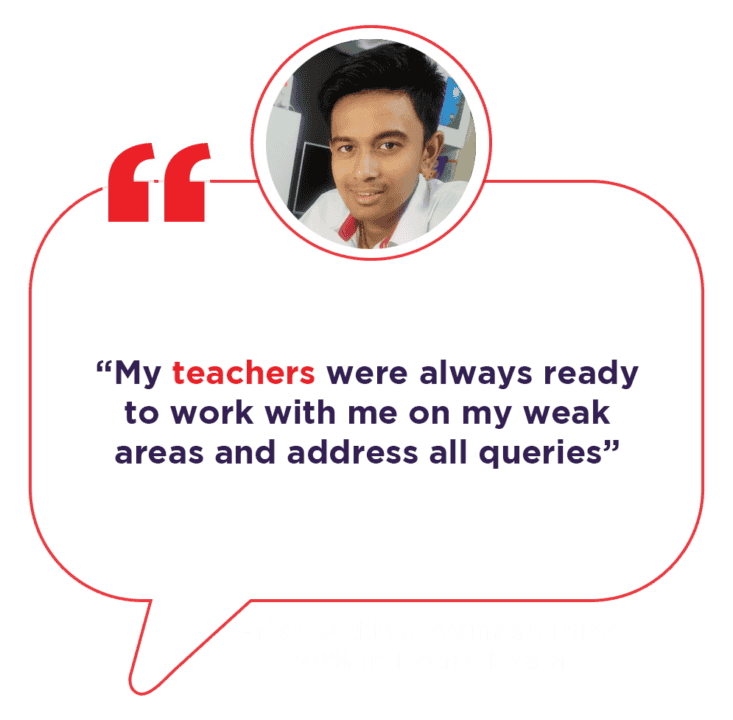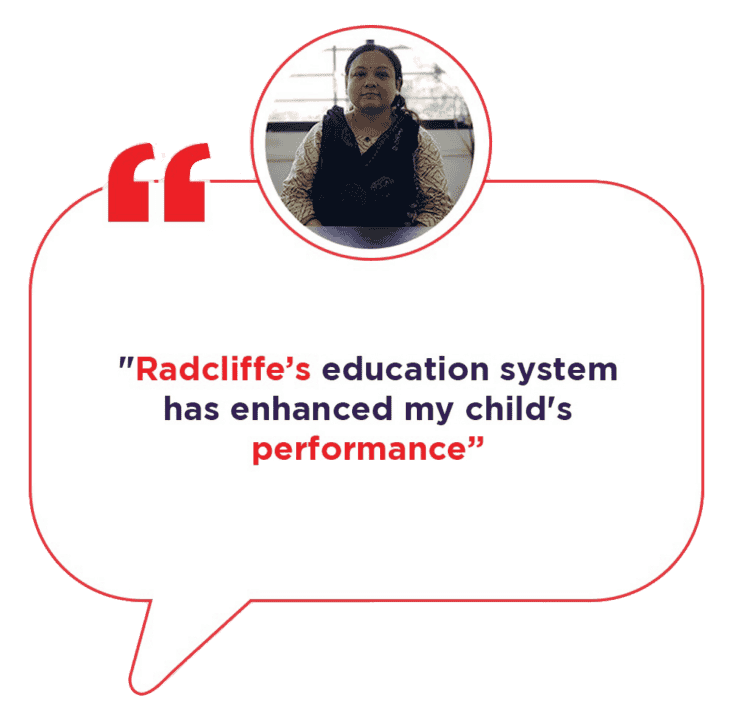 Learn what our students and parents have to say about us
Learn what our students and parents have to say about us
We are thrilled to announce that our students from Radcliffe School Kharghar…
Ms. Harshika Narula, Winner Badminton Singles and Doubles competition.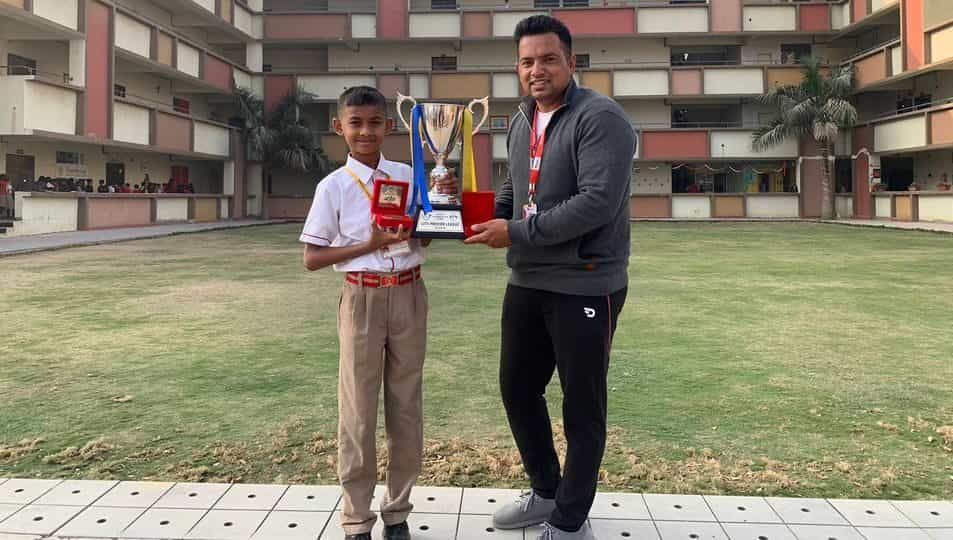 Mst. Shivraj Patil, KING 👑 OF THE TOURNAMENT AND THE KING 👑 OF THE MATCH - PUNE CITY PREMIER LEAGUE Under 13 Football tournament.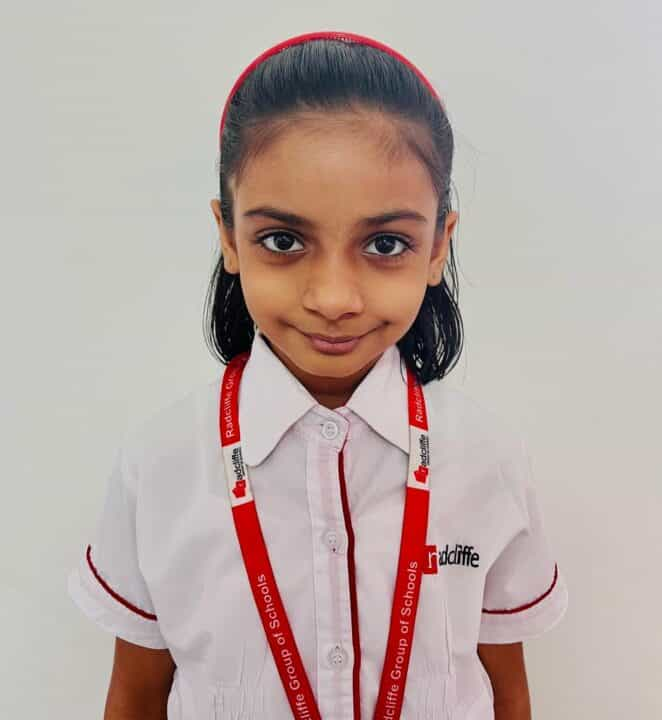 Ms. Prisha Suthar, 1st prize in the SOF International English Olympiad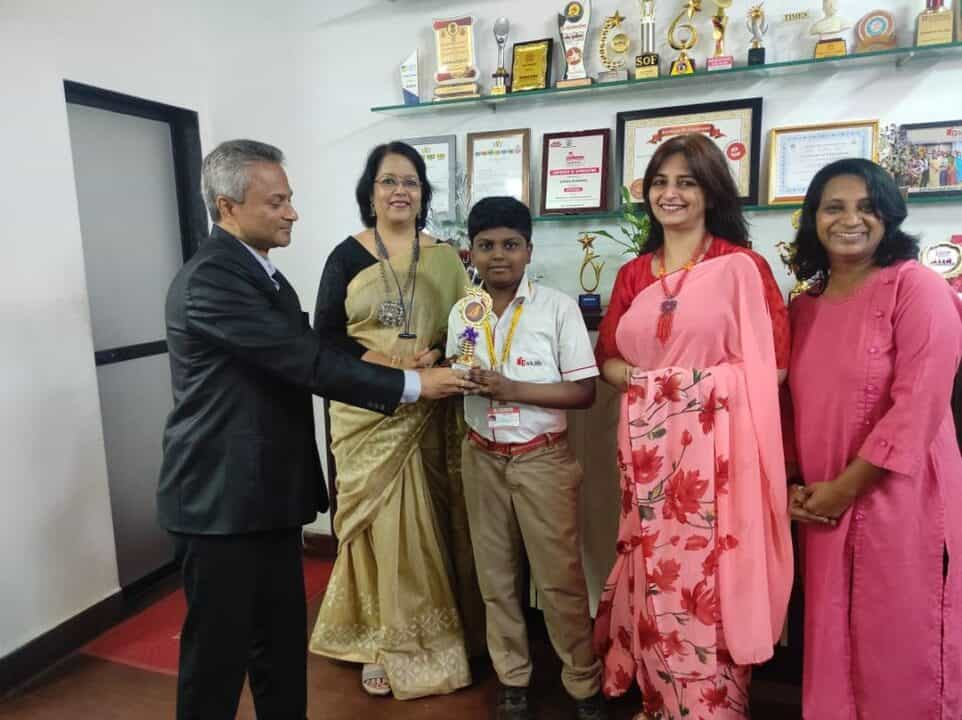 S. Tanish Vijay, winner amongst over 250 students from 75 schools in Navi Mumbai that participated in the competition.
Sanjayan, winner's title in the individual Kata event in the Under-12 category #KenBuKaiShitoRyuKarateNationalChampionship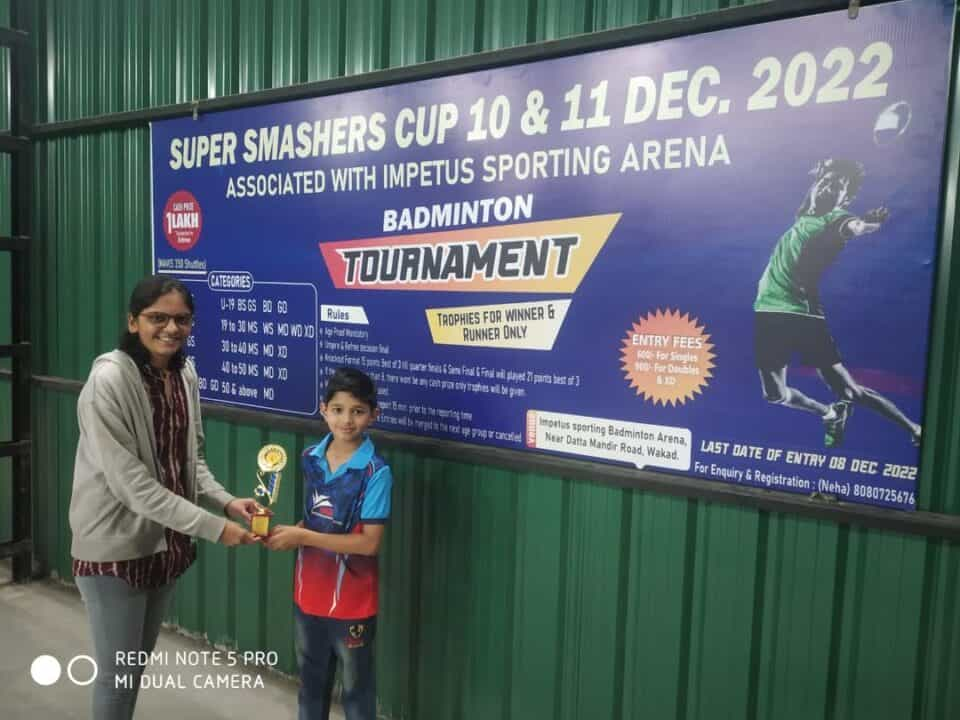 Master Avdhut Kumbhar first prize in the Super Smashers Cup Badminton Championship in the Under11 Category.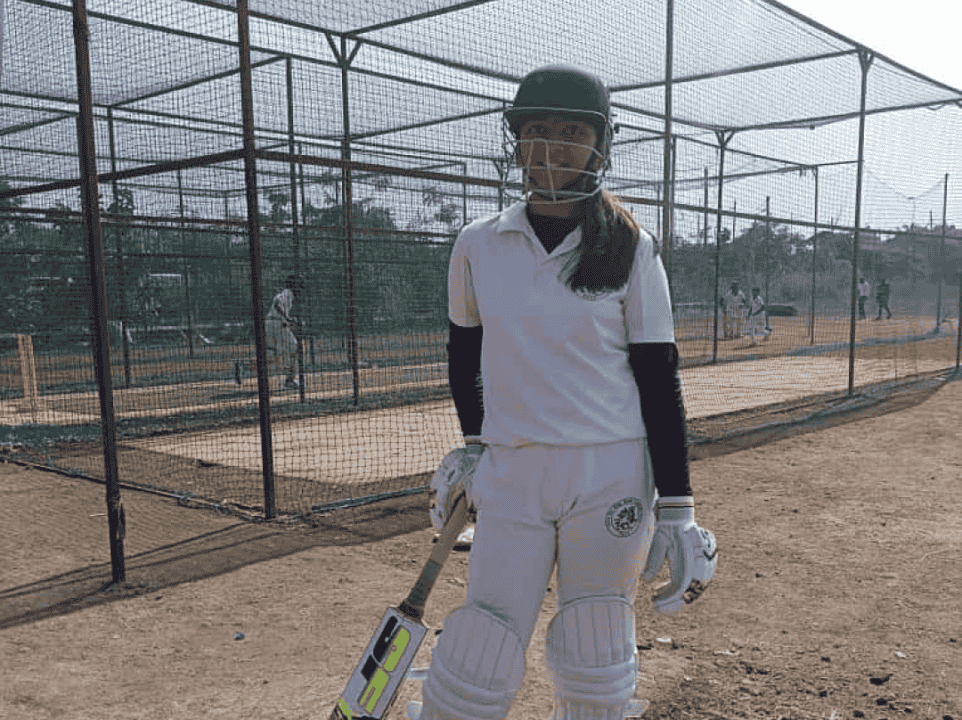 Anishka Verma, a cricket prodigy, selected as the Right Handed Batting All-rounder in the Raigad District Women's Cricket Team U19 Category.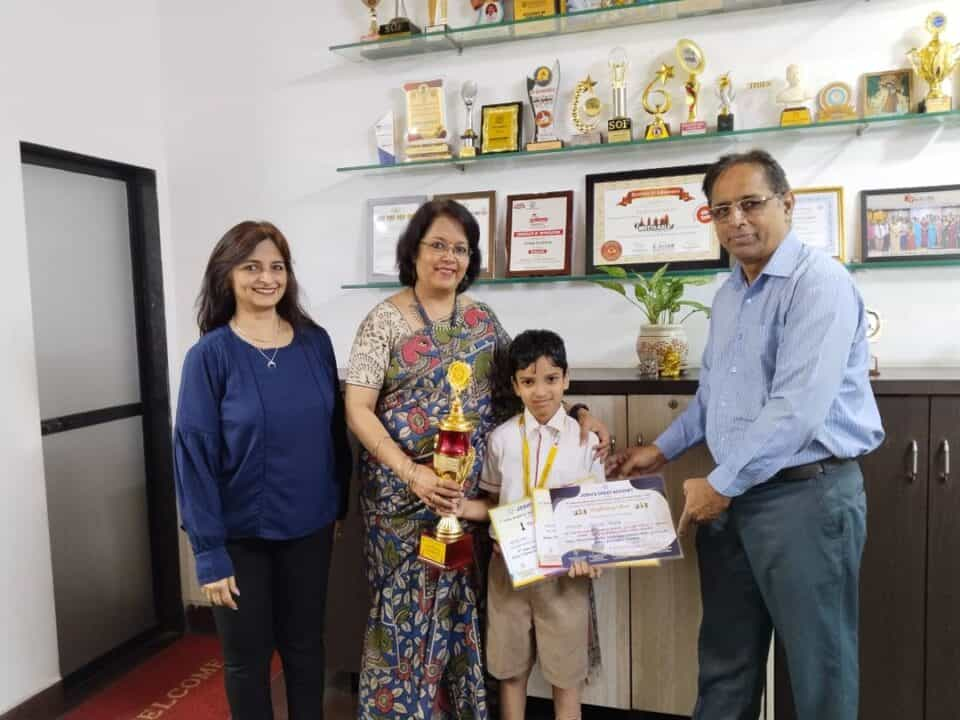 Rudra Shanish, Grade 2 at the Radcliffe Group of Schools, Kharghar, won the second prize in 8th Intra Academy Rapid Chess Championship 2022
Radcliffe Group of Schools, Kharghar first price in the 12-14 age group category in Nrityakala Tilakam.
Radcliffe Group of Schools, Hyderabad, girls' team from Grades 9 and 10 won the Telangana State Kabaddi Championship.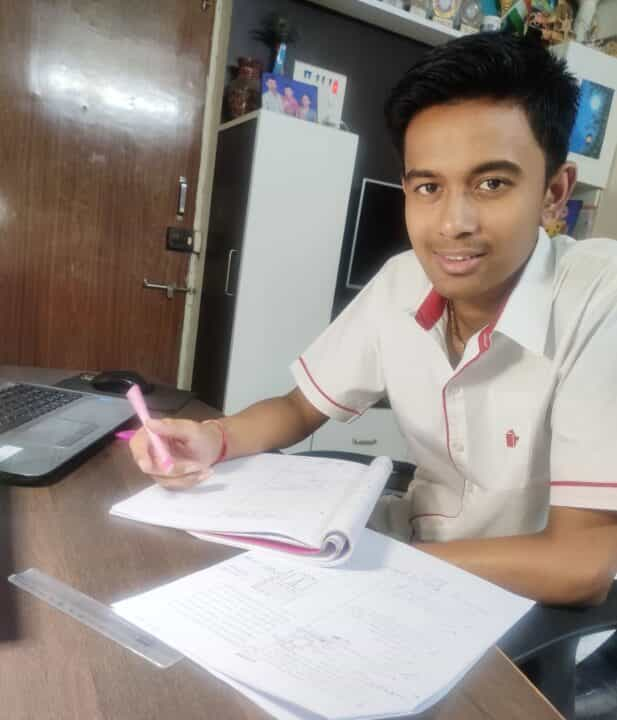 Radcliffe Group of Schools, Kharghar. Aditya Pund. CBSE X topper 99%
Speak to our Admission Counsellors to know more
Speak to our Admission Counsellors to know more